Volunteers continue to show up for regular work sessions four days a week. Everyone is settled into the slow and demanding task of doing the quality rebuilding of every part that goes back on 557. Every single part down to nuts and bolts needs to be cleaned, inspected and then rejected or passed for installation. Many subpar fasteners are being replaced as we proceed. Working with sub assemblies, progress is not always apparent but things are coming together.
Roy Hopper made a return visit September 5, with a group from the Palmer Veterans and Pioneers Home. Roy recalled, "I came up to Alaska on the last ship bringing troops from the lowered 48. The Military started to fly troops on PCS to Alaska in 1955. Alaska Railroad provided troop trains for the trip from Whittier or Seward, North to Anchorage and Fairbanks. My group got dropped off in Anchorage. 557 I believe was the locomotive for that trip from our ship." Roy is a supper supporter for 557 and delivered a nice donation from the Veterans.
September 6, 557 had a visit from James and Dani Forseen and their daughters Natasha and Eleanor from Alamosa, Colorado. James is a car man on the San Luis and Rio Grand Scenic, working mostly on their passenger fleet. Their steamer #18 has been stored ready for service since 2013, but James hopes to be around when she returns to steam. While both 18 and 557 are consolidations, 557 is smaller and has less tractive effort. In fact they had considered purchasing 557 but determined she would have been too light for their intended passenger service on La Veta Pass at 9,413 feet elevation, according to Matt Abbey. James reports that the summer concert series at the top of La Veta pass, only accessible by train, was a big success again this past summer.
Some visitors make regular trips to Alaska to visit family in the area. Tom and Hilde Simco come to visit 557 each year and spend some quality time sharing restoration experiences with our crew. Their regular haunt is in Colorado Springs at the restoration site for the Friends of the Cumbres and Toltec Scenic Railroad Inc. It is always great to share experiences with other groups involved in rail preservation, even if they are narrow minded. (that is 3 foot gauge). They do great work rebuilding, restoring and detailing hundred year old equipment. Tom followed up by sending several photos of his visit with 557. We post some which may provide a different view of the project. 1, 2, 3, 4.
Ken and Betty Parys (pronounced Paris) checked off a bucket list dream by visiting Alaska in September. They actually got to see Mt McKinley (Denali to the rest of you) in-spite of the wet weather they encountered along the way. Ken's Dad, John Parys was stationed in Whittier from 1944-46 and made liberal use of an Argus C3 to capture life there during the war years. Ken discovered the photo collection 10 years after his dad passed and through persistence found John Combs and Alaskarails.org. Photography of infrastructure in Alaska during the war was strictly prohibited, resulting in a black hole in the photo graphic record. Ken provided scans of his dad's photos that have proven to be a gold mine of information on early Whittier and railroad operations of the time.
It was tradition for departing service men to have a photo taken with the monument then located next the the Whittier Railroad Depot. John Parys posed there in 1946. The monument has been refurbished and relocated out of the rail yard thanks in large part to Mr. Ted Spencer. Betty and Ken posed with the monument on September 21, 2017 during a visit to Whittier. Ken's goal was to bring attention to the service of all American military service members in the Military District of Alaska in World War II.
The Prince William Sound Museum now features some of the Parys collection thanks to the efforts of creator and curator Ted Spencer who shares Ken's goal of informing and educating visitors to the military history and significance of Alaska. Captain Richard Packer wrote an article about the visit to Whittier.
As a parting gift Ken presented Engine 557 with the original prints of two photos showing the 100 ton stiff leg crane on the Alaska Railroad dock unloading an S-160 locomotive from the hold of the SS Crowley victory ship in November of 1944. 557 was one of the three locomotives and tenders on board the SS Crowley for that trip.
Mike Ross of KTUU channel 2 in Anchorage produced a follow up segment on Restoration of 557 which was broadcast on September 25th. Enjoy the video in this link.
A mini rush of visitors arrived on September 27th following the KTUU coverage. Gary Rushton lead a party of four. Walt Krzynowek and his wife are local Wasilla residents who came to see what the excitement was all about.
The Engine 557 Restoration Company has acquired a fleet of vintage equipment including a Case 721 loader, John Deere 310 tie handler, Cat V80 fork Lift, 1981 Ford 600 flat bed truck and the loan of a smaller 4,000 pound fork lift. Jerry Peters did the filter and oil change on the fork lifts in preparation for winter.
There are 8 spring packs supporting the 557. Axles 3 and 4 are equalized. Axles 1 and 2 are equalized in conjunction with the engine truck. The packs are in good shape but for 1 broken leaf in each of 2 spring packs on axle 1. We are entertaining quotes to reproduce only the two broken leaves. Fortunately we have drawings and good examples from the adjoining spring packs. We welcome suggestions for a supply source.
Ron Dudley did final fit on left side stay bolts on the exterior wrapper sheet at 3/16" length. The paint markers on the ends indicate the final position of the bolt indexed to the sheet. If the bolt turns for any reason this is a reference point. Everyone will be relieved when the last one is done. There are about 600 rigid stay bolts to grind to length, and each has two ends.
Outside of the boiler, Terry Douglas finished grinding the rigid stay bolts on the right side sheet to our standard of 3/16". Ron Dudley was working inside the fire box on the inside left side sheet bringing all those rigid bolts to a standard of 1/4" protrusion.
Carla Cunnington brought a friend, Jerome Oates, to 557 to show him what husband Jerry has been working on for the past 5 years. Jerome will soon turn 97 years old and looks forward to a ride behind 557.
The best news is saved for last. The mail brought this message on September 30, 2017. "The Atwood Foundation is pleased to inform you that Engine 557 Restoration Company has been awarded a grant in the amount of $5,000 to support the continued restoration of locomotive 557 as described in your grant application."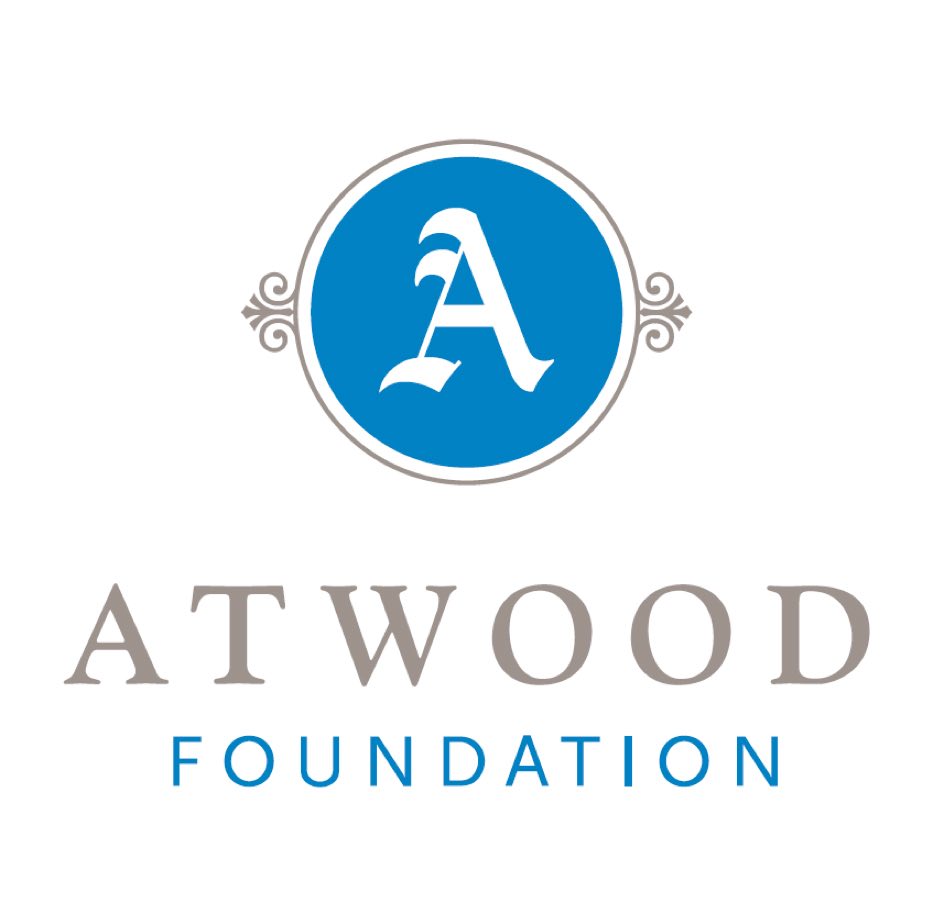 To date the Atwood foundation has provided $65,000 toward the restoration of Engine 557. Continued financial support from our many sponsors is validation of our effort to bring 557 back to service.
Looking forward to the holiday season we still have some fine art numbered prints of "Engine 557 Returning" as a premium for a $100.00 donation. We have the new third printing of Ol' 556 by Shannon Cartwright which contains four new pages featuring restoration of Engine 557. These are all signed copies by Shannon available for $12.00 each plus $6.00 for priority mail. If you are stocking up for Christmas gifts for the kiddies we can include a second copy for $12.00 in the same mailer.
Patrick J. Durand, President
President Engine 557 Restoration Company