Open House
The Alaska Railroad Corporation Open House on May 5, 2012 will be your opportunity to visit Locomotive #557 before she goes back into secure storage. The event will run from 10 am to 4 p.m. at the Anchorage Depot. The parking lots across from the Depot and to the East across C Street will be free for the Open House.
There is progress being made in the formation of a 501-c organization that will raise the money and manage the restoration and operation of Locomotive 557. The tender, donated by the Museum of Alaska Transportation and Industry, Inc. will join the locomotive when the ground at the Museum will support equipment to facilitate the move. Number 557 has infinite patience, having waited 45 years for her repatriation to Alaska. Her return to service will be accomplished in a careful, thorough restoration, respectful of her Alaskan heritage.
Many long time fans of the Alaska Railroad and steam railroading have offered support for 557. When the new 557 support organization is in place they will be called on to deliver.
Come out on May 5th, visit with 557 and sign up to be on that call list.
- Patrick Durand, 557 Volunteer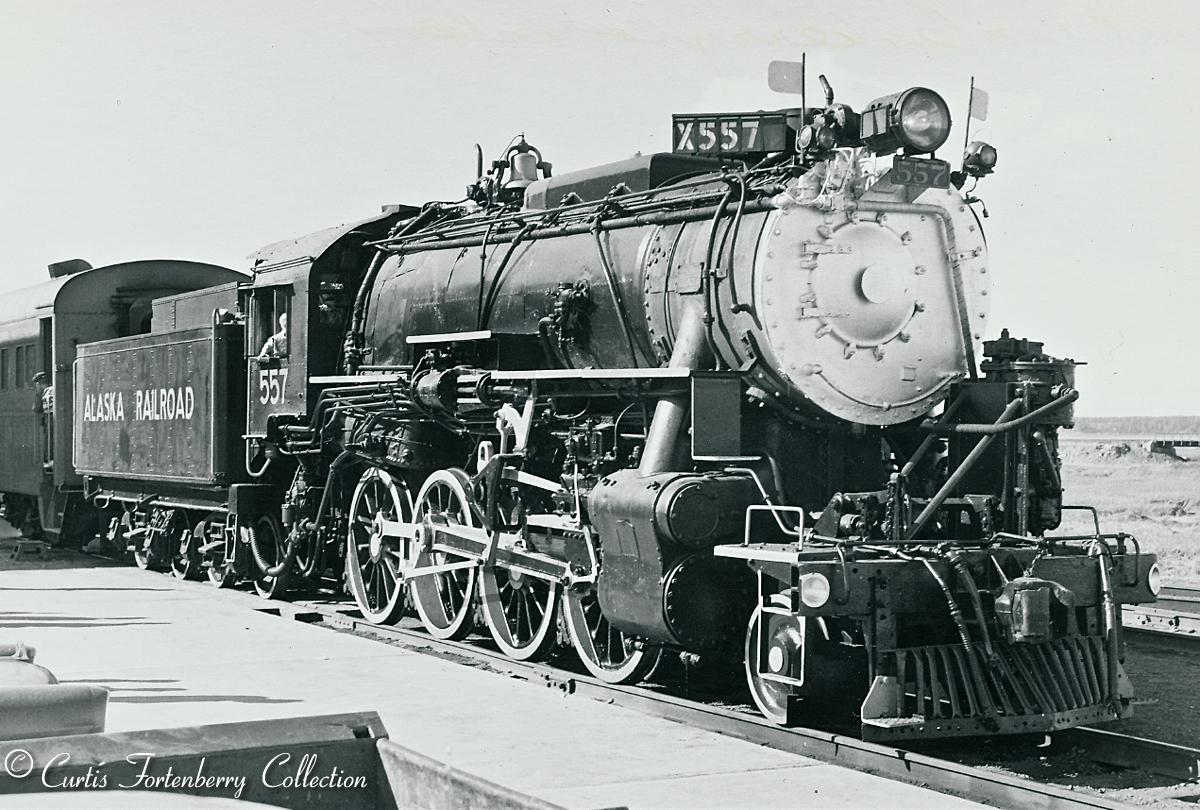 Thanks to Curtis Fortenberry for this great image of No. 557 from September 1957